Sale!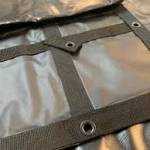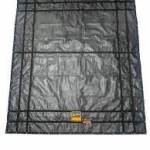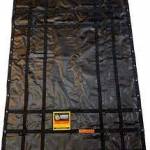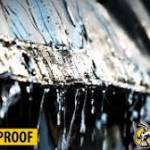 Small Gladiator Waterproof Cargo Ute Net – 1.8m x 1.4m (SGW-300)
inc GST
Description
Introducing the new Heavy-Duty Waterproof Gladiator Cargo Net!
Featuring all the same ruggedness you expect from our classic Gladiator Net! Made with heavy-duty 18 gauge vinyl, this net will lock down your cargo and keep safe from the elements- and of course safely secured.
Description
The Waterproof Cargo Net is built from UV treated, weatherproofed, heavy-duty 1.5" webbing with triple-layered reinforced edges atop 18 gauge vinyl. Additionally, multiple grommet attachment points around the perimeter allow for:
Larger sizes to be naturally made smaller
Tighter angles for odd loads
Secures at multiple points
Attachment
Every cargo net comes with four hardware straps and a heavy duty storage bag. The hardware hooks are rubber coated to protect your vehicle. 1.5" inch thick straps which extend from 9" in – 3′ ft.
Fast and easy single person operation that saves you time and frustration.
The best restraint possible for your cargo and peace of mind when you're on the road.
Many years of heavy-duty use creating a high value for your dollar.
Features & Advantages
Waterproof!
Made from heavy-duty 18 gauge vinyl
Multiple securement points make for great versatility
Secures odd sized loads
Net coverage can be made larger or smaller
Grips your load under tension
Distributes the load over a large surface area: no more broken cargo
Additionally, the included oversized bag makes it easy to quickly wrap up the net and throw into your cab.
Stores conveniently
Easy to carry with you
Warranty/ Returns One year limited warranty